Bellwood Cottages and Wedding Venue
Bellwood Cottages and Wedding Venue cater for the entire family! As a Family Travel Blogger, this is a golden find for us. And, even though there are just the three of us, Man, Man Cub and myself, we all have very different interests. The Man is fishing OBSESSED and…he digs his braais too. The Man Cub loves exploring, hunting for treasure and bugs! Me, myself and I…well, I love a quiet spot where I can read a book, sip on a glass of wine and, nothing beats an afternoon stroll or drive with the possibility of seeing some wildlife.
But you see, here's the thing, we also have to pay the bills and that means there's a day job. Yes, travel bloggers or, at least most of us still have to work a normal day job. That's why we're often on the lookout for places to stay in our beautiful province of KwaZulu Natal. We are really lucky to have so many great venues, activities, things to do and places to explore right here in KZN. And, one of those places set in the KZN Midlands is… (drumroll)… Bellwood Cottages and Wedding Venue.
Bellwood Cottages and Wedding Venue | Booking & How to Book!
We were a bit naughty and this is ABSOLUTELY not the way to make your next holiday booking but, we contacted Bellwood Cottages on their Instagram page. There was some laziness on our part that contributed to this unusual reach-out but, we got a quick reply and were advised that they were nearly fully booked but that they did have the Heron cottage which sleeps 16 available. Uuuhhmm… there are only three of us. Perhaps when they read that Taryn of African Travel Bird is Family Travel Blogger they thought I was coming with the whole crew. Now, I am the youngest of 7 children (poor parents) but, my travel crew consists of just the three of us. But, I wasn't missing this chance to stay at Bellwood Cottage and jumped at the opportunity. Our booking was sent to us on email and all the necessary was confirmed for a visit to Bellwood Cottages and a Midlands Meander. Family getaway, here we come!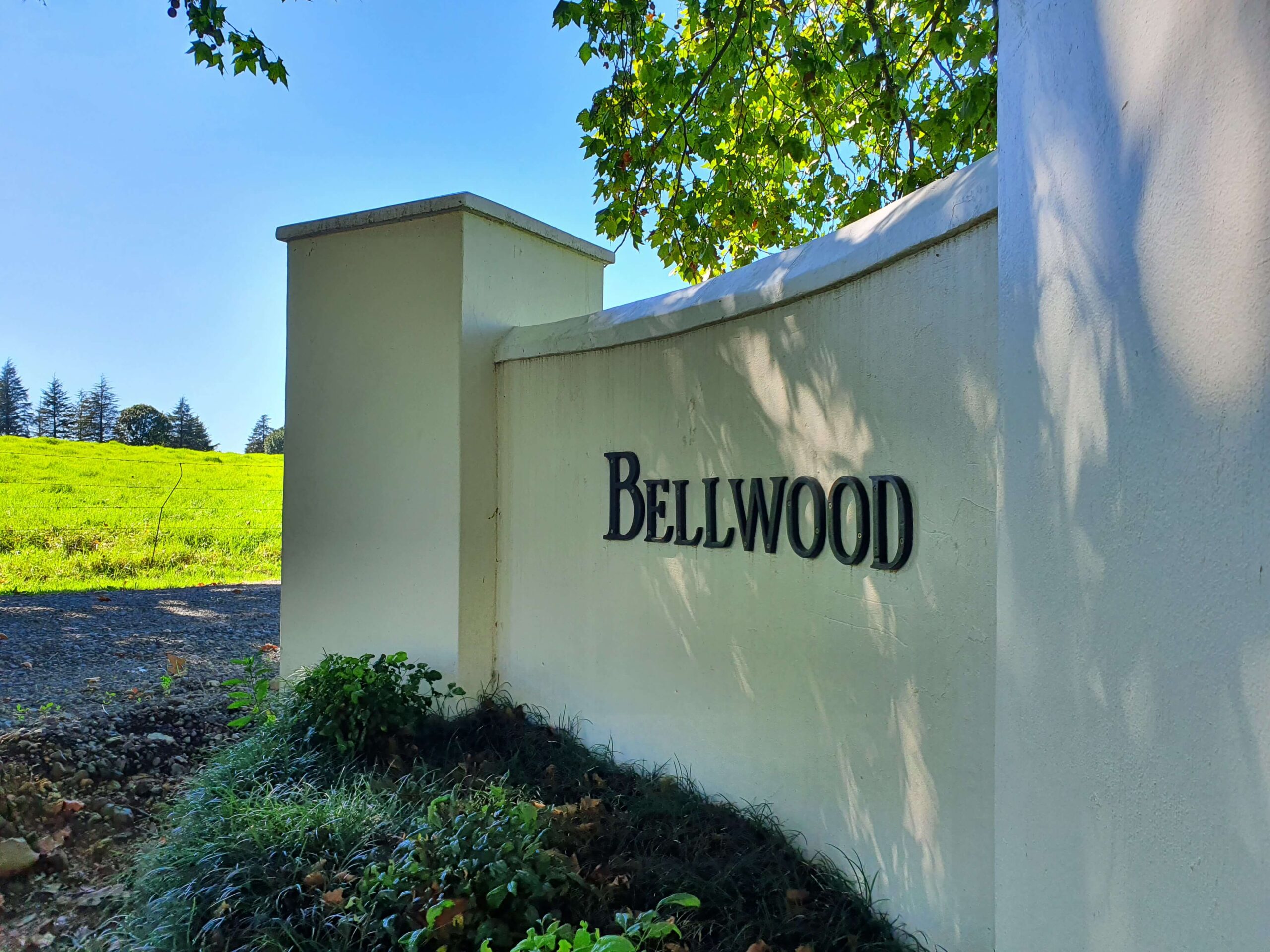 Bellwood Cottages & Wedding Venue |The road there
Directions to Bellwood Cottages & Wedding Venue :- from Durban we took the N3 past Pietermaritzburg and past Howick (which is the quaint town home to Howick Falls or… KwaNogqaza as it is also known which means 'place of the tall one'). We made our way past Midmar Dam which was in full flow and we thought ourselves clever and even did an artsy smartsy video on this (check out our YouTube page).
From there, we took exit 132 which is opposite the The Windmill Ultra Stop, Brahman Hills Wedding Venue and Linga Lapa Coffee shop, making our way towards Fort Nottingham Road. There is so much to see and do on this route that we've started making a list of 'where-to-next'. There is no way that you can fully explore the area in only a weekend. Fellow family travel bloggers, start adding this route to your list!
It was a quick 1hr and 30 minute drive which gave us some time to pop into the local spar and pick up some braai goodies and…maybe some juice that Bacchus would approve of from the Tops. Okay, I know a store is not usually included in Travel Blogs and our Spar here in South Africa is not what you would normally write home about BUT this Spar is amazing! Could explore the aisles for days! They really do take 'supporting local' to the next level and had we found ourselves perusing all the locally made crafts and eats with some Dargle meats being added to the trolley. Bean purchased a home-made pizza from the frozen foods section naturally. If you've read our ramblings on our previous Travel Blogs, you'll know that we have a child that is a huge pizza fan.
Oops, detour. So, back to Bellwood Cottages. We arrived just before 6pm as came directly from work and with our stop at the BEST Spar in the world we were too late for reception. But, Bellwood had made arrangements for someone to open for us when we arrived. Time to unpack and unwind.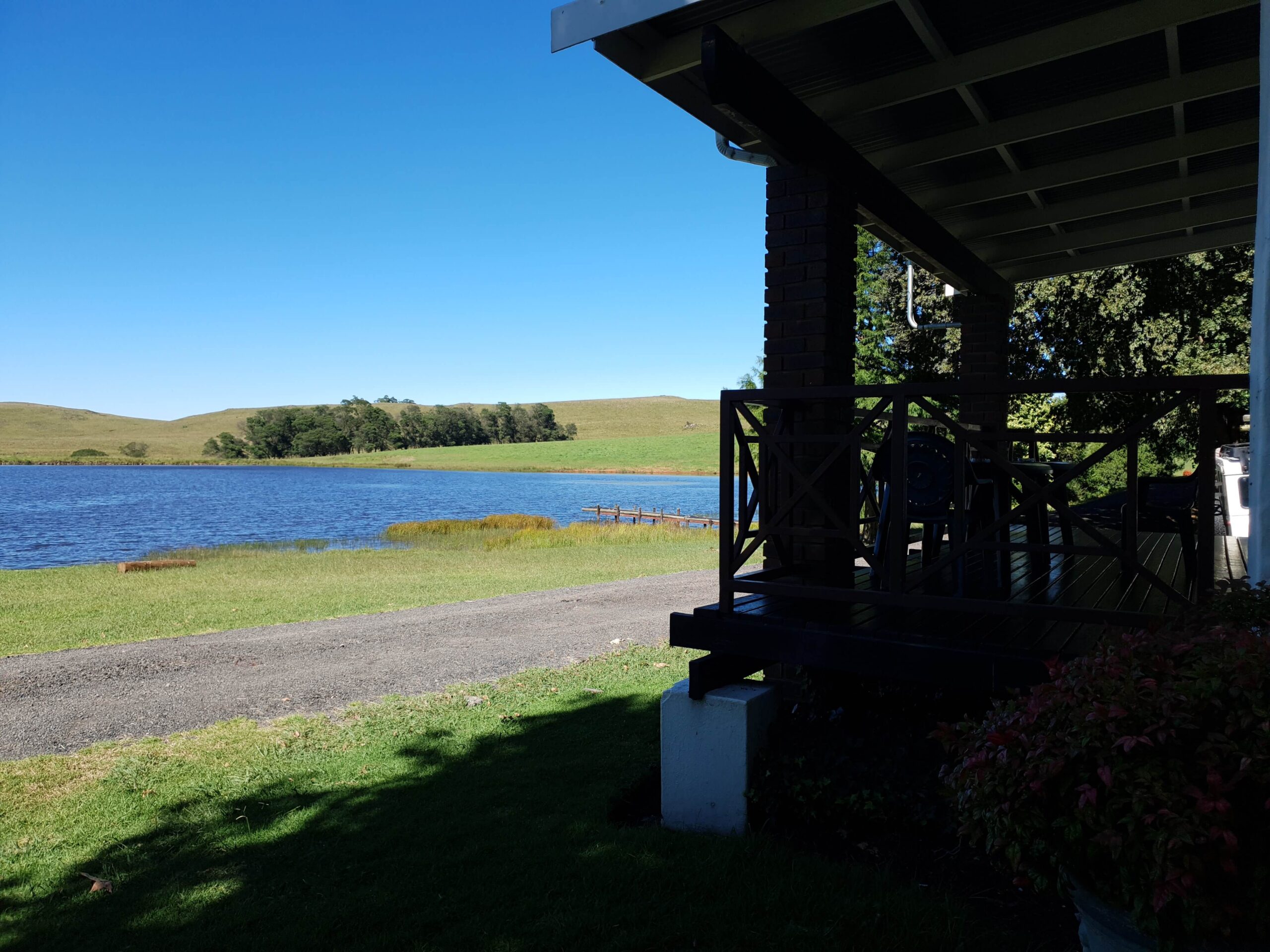 Now we're here…Bellwood Cottages … here we come
We dutifully unpacked and the Man and Man Cub got working on starting the fires. There is an indoor fire place as well as outside braai area. It wasn't too chilly but what's a family vacation without a braai. This Travel Blogger's family prefer only braai'ing when we escape for the weekend. The cottages do have heating blankets on all the beds so when that colder weather sets in, you'll be toasty warm.
While I was busy prepping the meal for the evening, Man Cub explored the cottage which had three bedrooms downstairs and three bedrooms upstairs (one being a huge room with so many beds we lost count). If you are traveling with your extended family or friends, this is the ideal place for a family holiday as not only do you have the space to sleep everyone, the rest of the cottage is well appointed for a large crowd as well. The kitchen itself had all the necessary crockery and cutlery for a big family trip and when you're traveling with kids, you don't want to be washing dishes all the time…you want to spend your time with your loved ones. They do have a cleaning service that comes in every morning as well so absolutely NO dishes to do.
The rest of the evening or, what was left of it was spent outside on the wide veranda, enjoying the sounds of nature and of course…enjoying the sounds of wood crackling on the fire. You're supplied with ample wood which lasted us the entire weekend but you are able to buy more from the main reception area if you run out and it is only R120 for a HUGE bag of wood.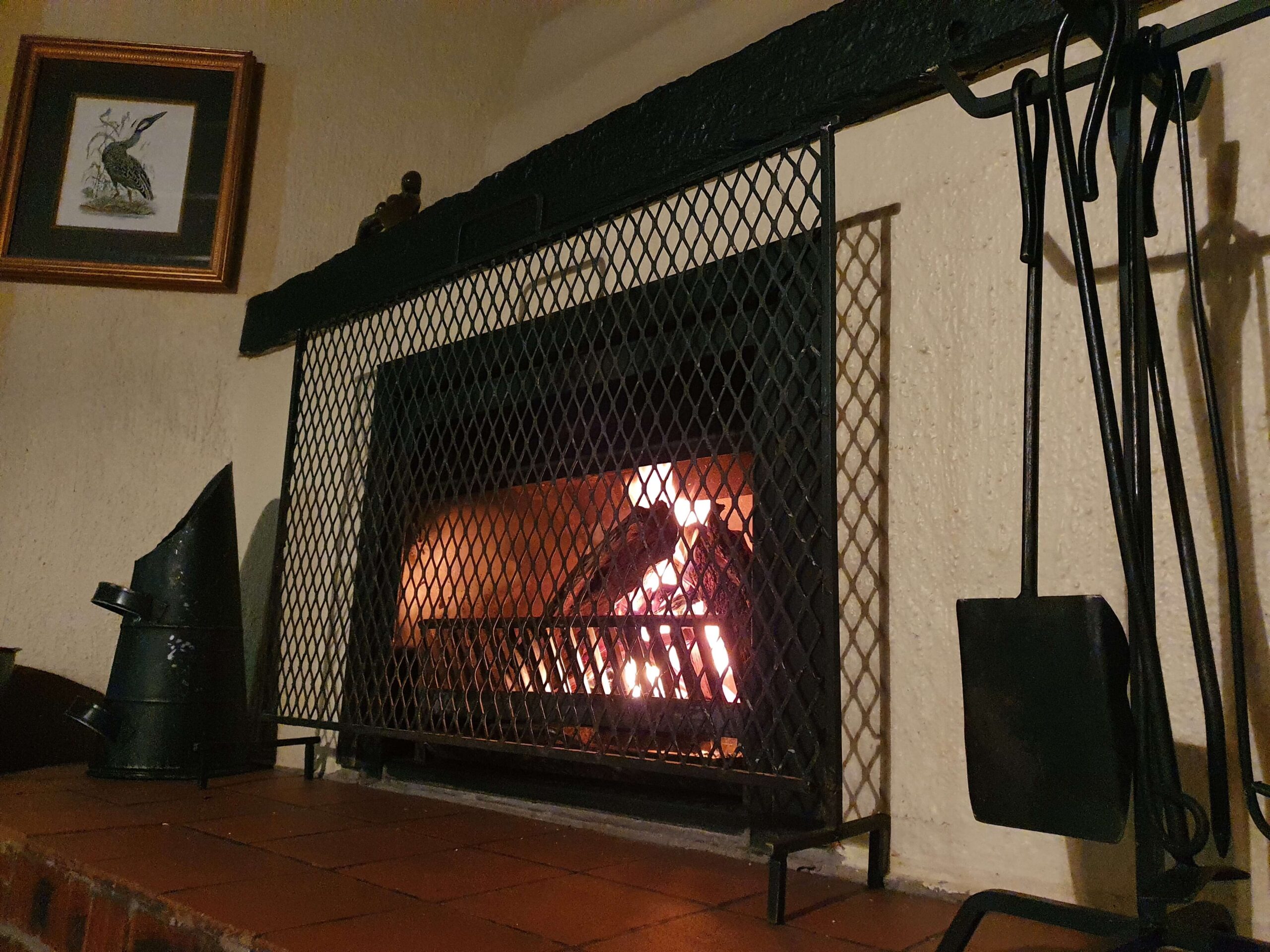 Day 2 @ Bellwood Cottages
We woke up to a magnificent view. With Heron Cottage being right on the dam, we had left all the curtains pulled back as didn't want to miss the views when we woke up. We're awake now… so might as well get the day started. Breakfast was made and the men headed out for a quick fishing expedition.
On their return, we decided to explore the area. Bellwood really is a family friendly location and when traveling with kids, it can be hard to keep those young ones occupied. Bellwood Cottages seem to have catered for everything and even had an Enchanted Forest which the Man Cub and I explored. We must have walked the Bellwood Farm area for 2hrs and still only managed to cover only a quarter of it. The Man Cub enjoys taking photos of creatures and was in his element, even spotting a wasp making a nest for her young in a moth. Bit gruesome but meh….boys.
We visited the horse stables, the chapel (yes, Bellwood Cottages has a beautiful chapel and with so many cottages able to sleep larger numbers, it really is an ideal wedding venue as well as the best holiday destination when traveling with children), we even explored the farming side of things and the John Deere tractor which was used as a resting point at one stage.
Getting back to our cottage the legs were feeling a bit tired but surprisingly we were feeling quite refreshed, must be all the fresh air. Each cottage has its own paddling boat and the youngest of our travel group took to the waters paddling up and down. Why? I can't say but he seemed to enjoy it. Traveling with children means you just have to let them go a little wild sometimes.
Of course, the day was ended with a sip of wine and a braai.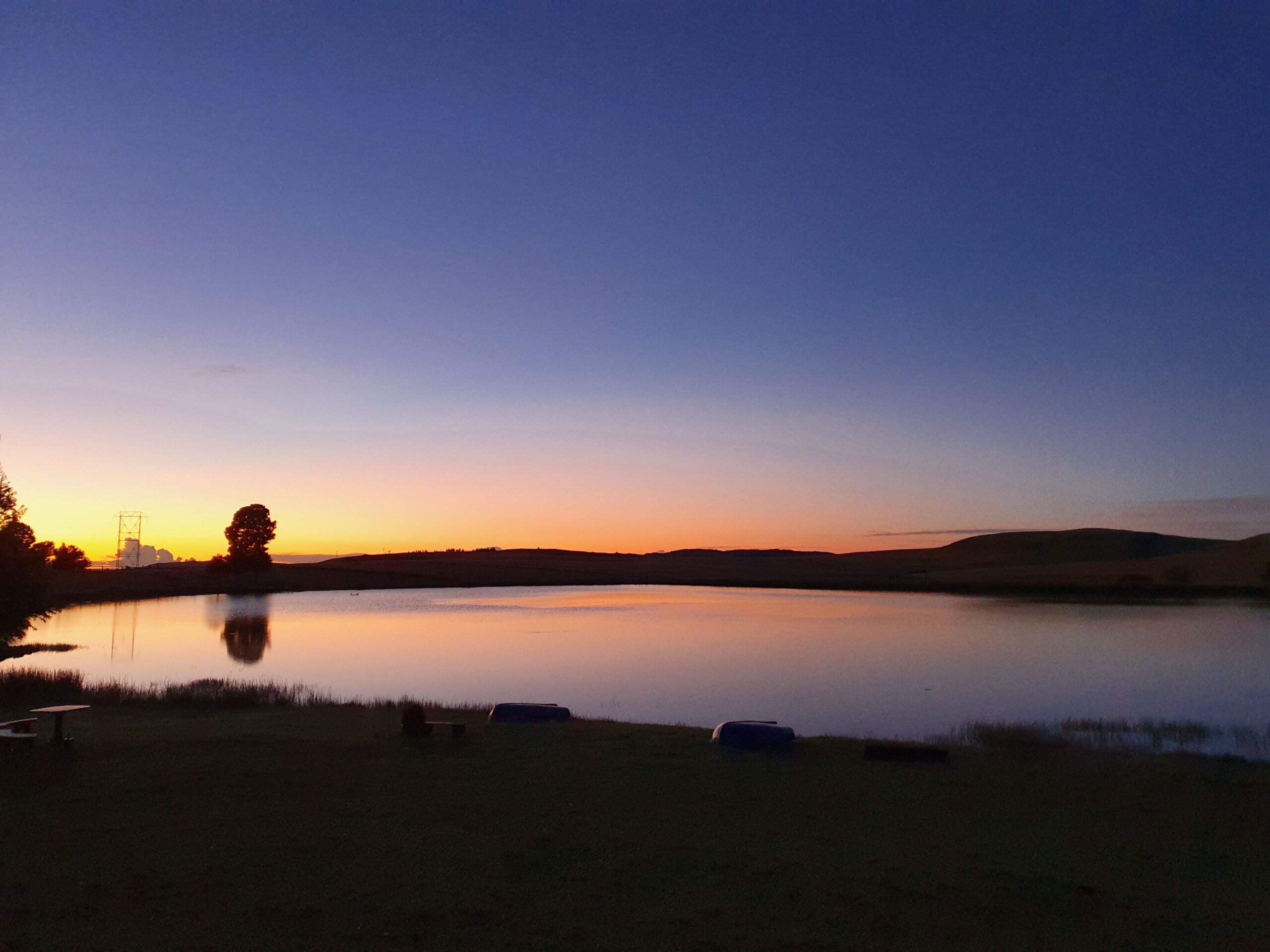 ​And so we unwind
Sadly, our family travel story comes to an end at Bellwood Cottages & Wedding Venue but when you have a young person who likes exploring just as much as we do and who absolutely loved Bellwood Cottages, we don't think this will be the last time we visit here and, when traveling with children… you've got to let them pick the destination sometimes.
The Man Cub gave this child friendly holiday destination a solid 10 out of 10.
#AfricanTravelBird
#Bellwoodcottages&weddingvenue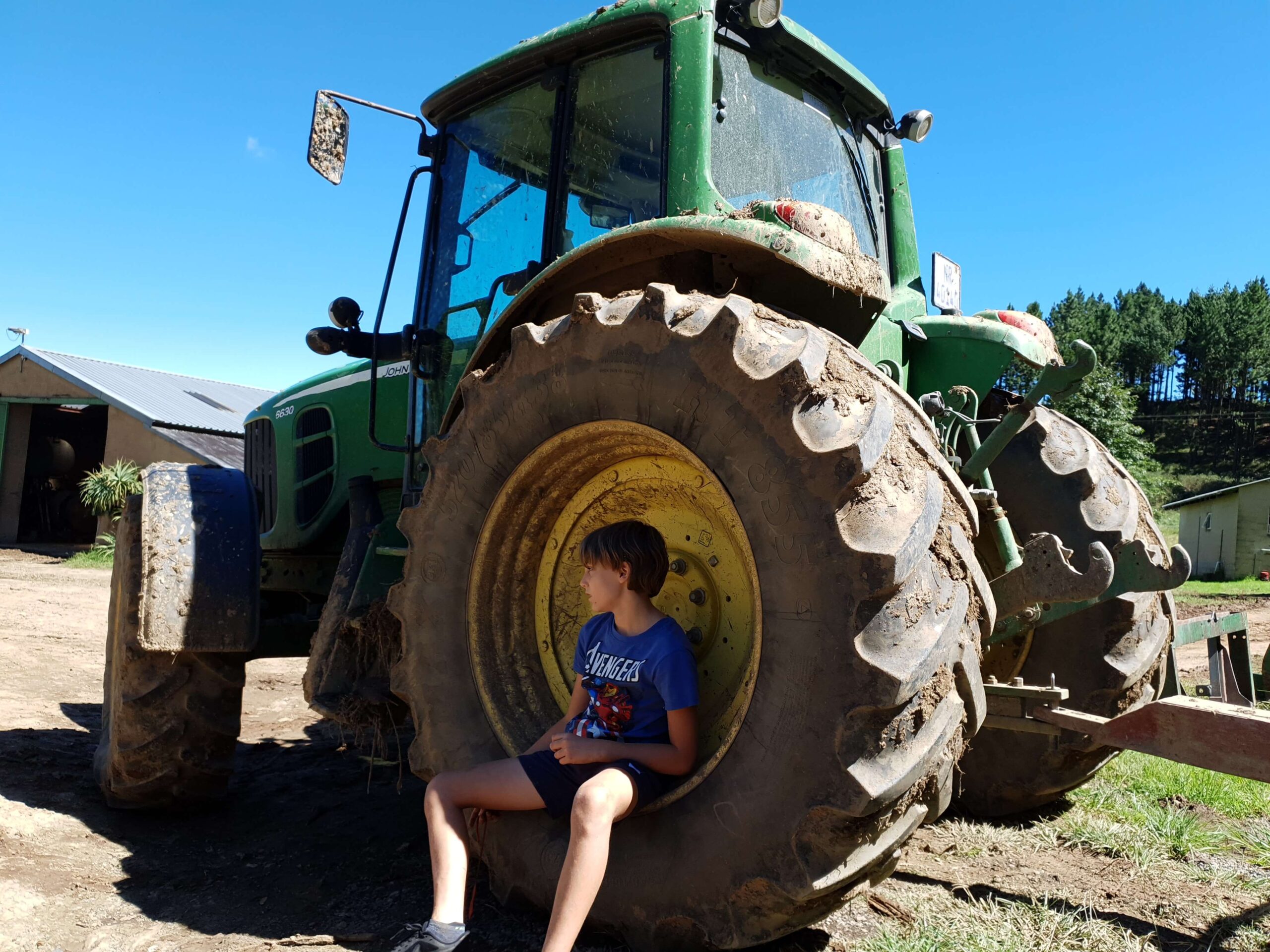 Bellwood Cottages & Wedding Venue gets our RATING:  10 out of 10
Pros
Wood supplied
Caters for large family groups
Ideal family destination
Child Friendly
Spectacular views
Serviced daily
TV and Hotel DSTV Boquet
Self-catering with a well-appointed kitchen
Coffee and tea supplied
Electric blankets for those cold winter months
Braai facilities
Great wedding venue
Chapel on site
Beautiful setting
Abundance of birdlife
Excellent service
Eco-Conscious and all units have recycling bins
Cons
Absolutely none that we can think of.
Contact Details
Email: [email protected]
Telephone: +27 (0) 82 495 5033
Website: www.bellwood.co.za
Activities @ Bellwood Cottages
Birding
Trout Fishing
Beautiful garden walks
Enchanted Forest Walk
Midlands Meander
Unique points of interest
Picnics
Wedding Venue
Fort Nottingham Road
Conference Centre