Kings Grant Country Retreat 
The Setting | "exobo" … say what?
Formerly known as Stuartstown, the small town of Ixopo which derived its name from the Zulu word 'exobo' meaning 'sounds made as cattle squelch through mud' is a town rich in history, stories and wonder. This is the setting for our visit to Kings Grant Country Retreat but also the setting for part of the notable and classic book by Alan Paton, Cry The Beloved Country where Alan Paton describes Ixopo in the opening lines of the book: –
"There is a lovely road which runs from Ixopo into the hills. These hills are grass-covered and rolling, and they are lovely beyond any singing of it."
Set in KwaZulu-Natal just south of Pietermaritzburg in the Southern Midlands is where the road takes us next….to Kings Grant Country Retreat in Ixopo.
Kings Grant Country Retreat Booking
Before booking our stay at Kings Grant Country Retreat … or anywhere, we always do some research on the accommodation, places and points of interest and trawl reviews about the area and….Ixopo in particular has so much to intrigue. And…there's fishing! Big win for our family as the Man is fishing obsessed!
And the Fishing ………..
We've visited Kings Grant Country Retreat on a few occasions and we have always had memorable stays there  … and the fishing….has always been good. Possibly one of the main reasons we keep returning. Being so close to Durban and offering something for everyone it has become a firm favourite for us.
We phoned through to book as we had the number saved on our phone and were promptly assisted by Cheryl Biggs, the owner and our host during our stay at Kings Grant. We made our payment and all was set for our visit to this indescribably beautiful part of KwaZulu-Natal.
The road there 
We love a road trip and this one is worth mapping out if you're going to really explore the area and get the full benefit of your visit.
Places of interest to experience and explore along the way?
Carisbrooke School, founded in 1911, where the famous words by Alan Paton above can be found hand-painted on a large boulder on the grounds of the school. Situated about 10km outside of Ixopo, this was one of the locations for the movie Cry The Beloved Country.
The Eshayamoya Express or Paton Express as it is also known is another Steam Train ride that you can take in the KwaZulu-Natal area (read our earlier blog on the Umgeni Steam Train – The Inchanga Choo Choo). It is best to keep your eyes peeled on their Facebook page as it does not always run, and it is important to book in advance if you want to get a spot on the train. Try and plan your trip for when the train is running if possible…
Another prominent name in the area is Cecil John Rhodes who farmed cotton for a brief period with his brother in the Mkomazi area in 1870. A memorial to him can be found on a road between Ixopo and Richmond.
Dead Men's Tree, so named because it once used to carry death and funeral notices, can be found outside the old Post Office building.
Then there is the world-renowned Buddhist Retreat Centre which was awarded National Heritage status and has been featured by CNN as one of the 10 best meditation centres in the WORLD! Day visits are usually allowed but we are definitely adding the 'Silent Retreat' to our future plans. Go and have a peep at their site if you want to know more about the Buddhist Retreat Centre. Perhaps we'll meet there in the future.
Some reading while on the road?
The history of Kings Grant Country Retreat is fascinating, and we found their write up on their website under history to be well researched and informative.
Phew…we're sure we've given you a lot to think about and you're starting to feel the excitement of your visit here!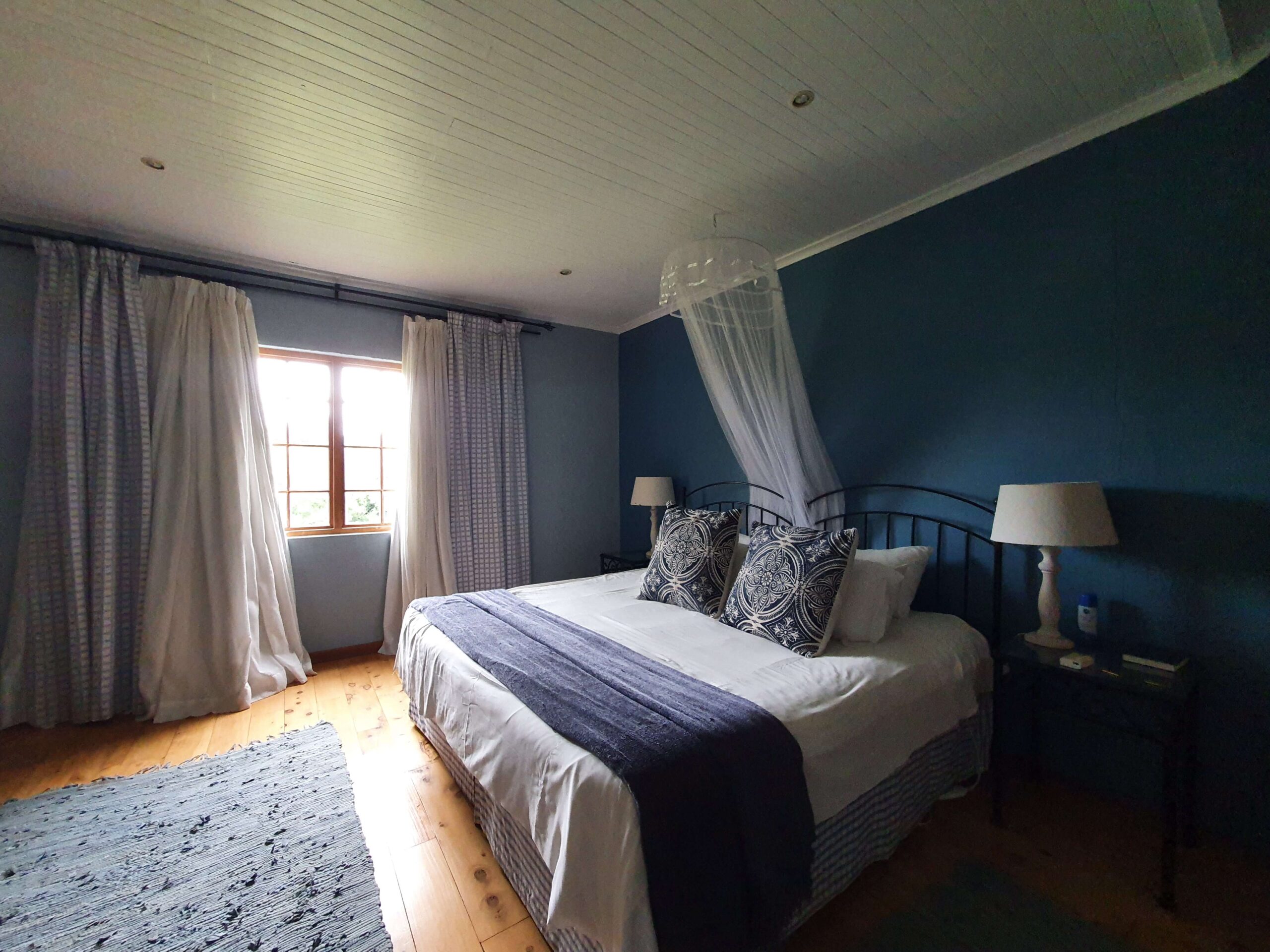 Kings Grant Country Retreat … Now we're here…
As you drive up to the gated property, you can start seeing the gardens which is called home by a multitude of different bird species. The gate was opened and as we entered our host Cheryl was waiting for us at the reception entry area. She probably heard the landy coming from a mile away…it's a tad noisy.
We were given the keys to our chalet and headed there first to unpack and 'nest'. We always request the family chalet at the very end of the property which comfortably sleeps three and has an inside fire as well as braai area outside. It is a self-catering unit which has great WiFi and all the usual amenities one would expect from a self-catering cottage. There is also Bed and Breakfast accommodation but…with the Man loving a 'braai situation' this is not really an option for us. But, if that's what you prefer, the restaurant does make exceptional meals and has a very good wine selection which we sampled of course. We also make it a point to have breakfast here every morning and working our way through the menu as best we can. We'll have to go back as still wanting to try the Eggs Benedict which we saw a fellow guest having. It looked mouth-watering!
I was left to nest and the men made their way to the dam to test the waters. The little man caught some HUGE bass and it was promised that they would be going out early morning to try their luck again. I was left with some quiet time and this was used to unpack and after, to explore the grounds of Kings Grant. This is a photographer's paradise! Perhaps the reason we are drawn back time and time again is the feeling of peace and calm of this special place.
It was fairly late when the boys returned, thus fires were started and the perfect day came to a close…sipping a wine from the stocks of Kings Grant. Thanks Cheryl!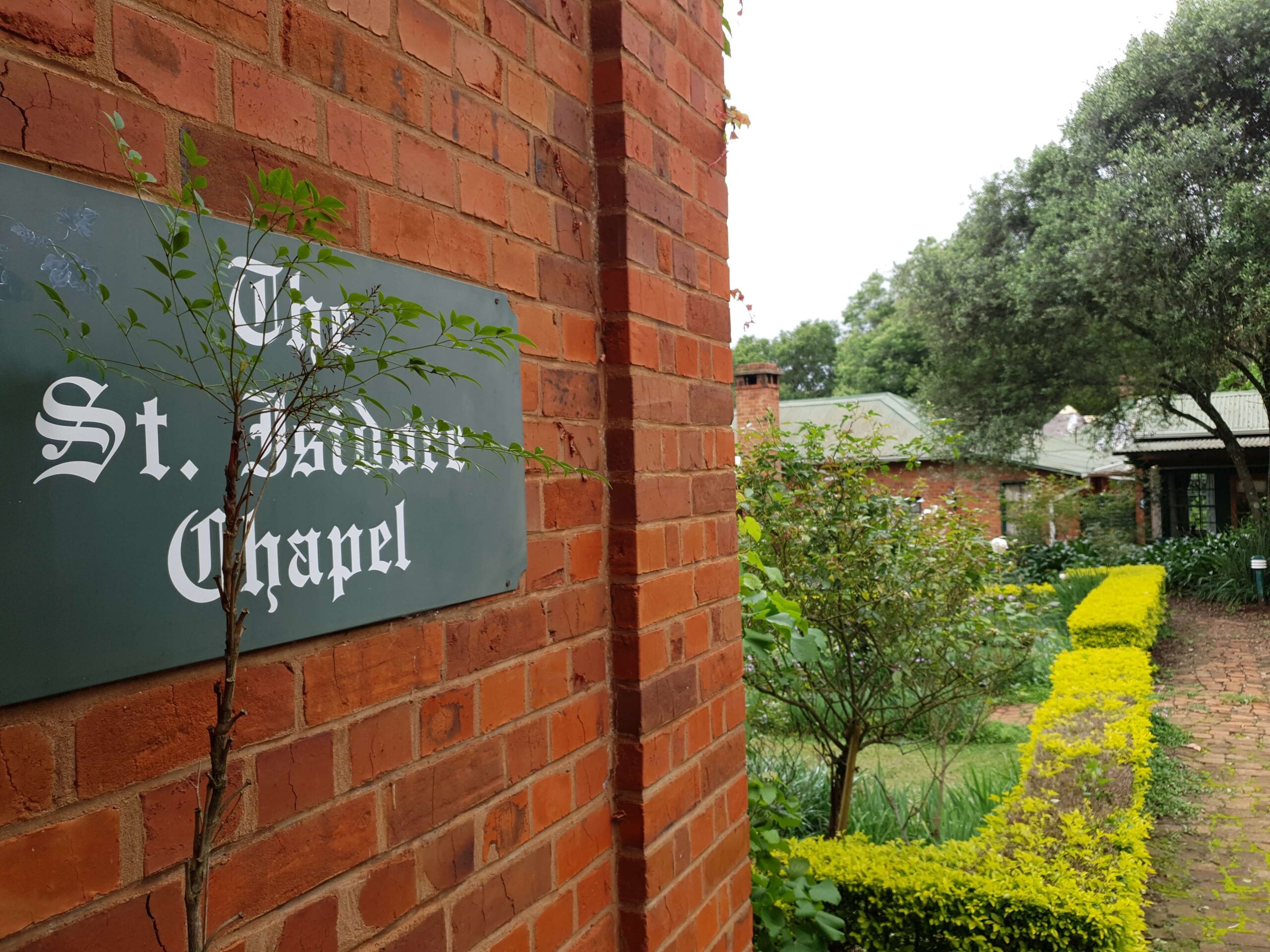 Day 2 @ Kings Grant Retreat with the peeps.
Little man took his bike and lead the Man in his landy down to the dam. I stayed behind as wanted to catch up on some reading and particularly wanted to spend some time in St Isidor's chapel. Not that I shall be wedding any time soon, it must be said that this is a perfect destination for weddings in KwaZulu-Natal. Particularly smaller weddings of about 50 guests. Accommodation (tick), Chapel (tick), beautiful setting for those once-in-a-lifetime photos (tick-tick-tick-tick), fully licenced bar and dining area (tick) and an outside venue that is perfect for wedding receptions.
Kings Grant was originally built by German Trappist Monks in 1891 and although renovated, much of the original buildings stand and some converted to tastefully decorated accommodation units.
Much of the old charm is still to be found and the museum on-site offers a brief look into the lives of the Trappists Monks who built the St Isidor Mill and Chapel as well as farmed the land which provided most of the food in the area. Unique and interesting artifacts used many years ago can be found here but… as said above…a read on the history of the area can be found on the Kings Grant website as well. It is well worth the read.
Tales … of good fishing
The men returned with tales of good fishing and the bell at St Isidor's chapel was rung by the bean in celebration thereof. There is a trick to hitting the correct number of chimes which …bean has not mastered. If you manage it, post it online and tag #StIsidorBell. We'll be keeping our eyes peeled because is it even possible?!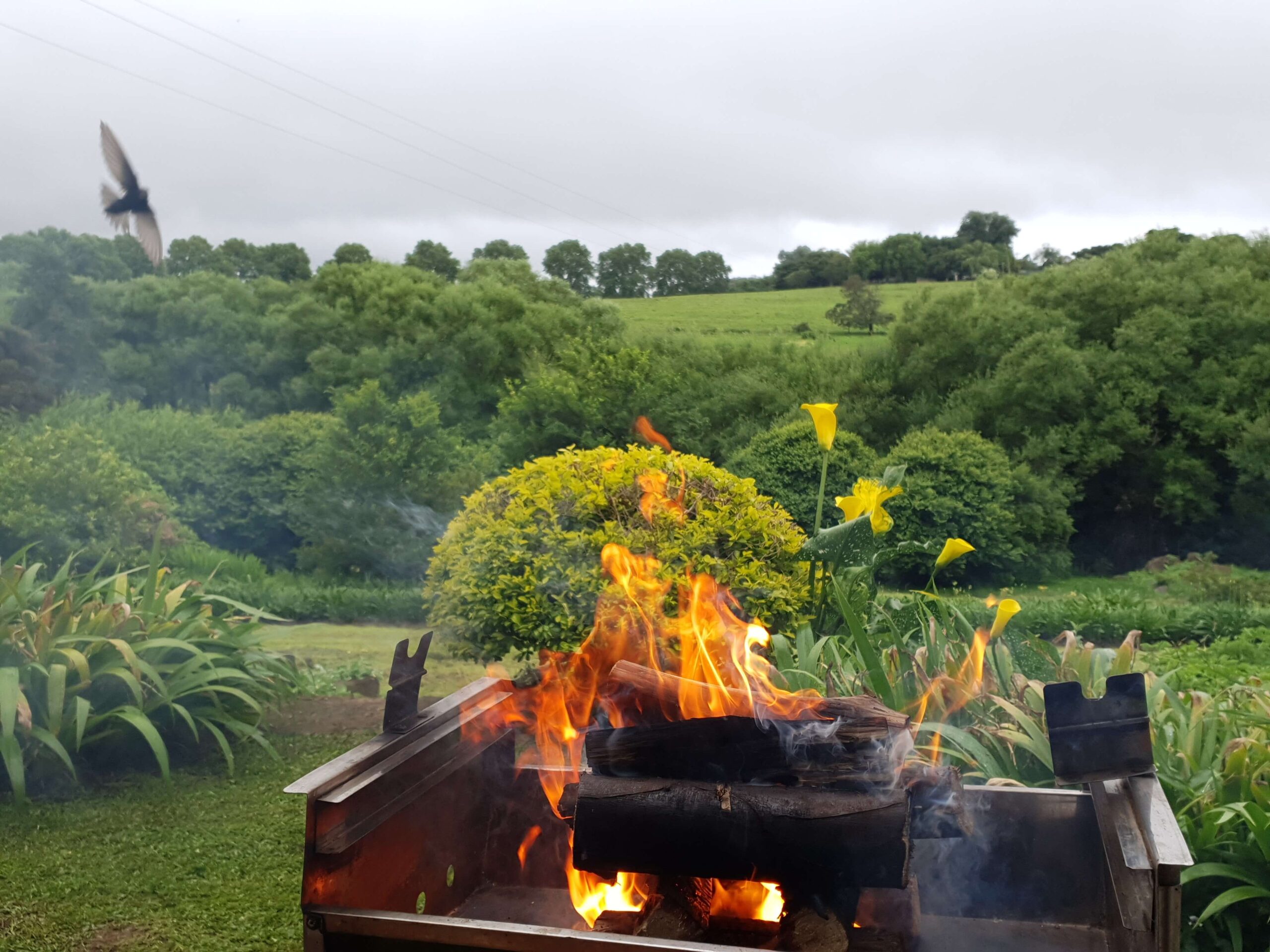 And so we unwind
Our time here is always a special one and…we're thinking of heading back fairly soon. This time taking our two dogs with us. There is a unit that allows pets to join in on the holiday fun and the bean has been begging us to bring the pooches along for the ride. Why not?
Bean reckons it deserves a 10 out of 10…about the number of times the bell rang at 3pm. Oops.
#AfricanTravelBird
#kingsgrantcountryretreat
​RATING:  10 out of 10
Pros
Wood supplied daily
Excellent bass fishing
Serviced daily
TV and Hotel DSTV Boquet
Self-catering with a well-appointed kitchen
Coffee and tea supplied and these delicious little sugar biscuits.
Electric blankets for those cold winter months
Braai facilities
Great wedding venue
Chapel on site
Museum
Has a restaurant offering fine dining and a great selection of wine
Beautiful setting
Abundance of birdlife
Excellent service
Eco-Conscious and all units have recycling bins
Pet friendly
The list is getting too long now…. Visit to experience it for yourself
Cons
Absolutely none that we can think of.
Contact Details
Email: r[email protected]
Telephone: +27 (0) 39 834 1509
Website: www.kingsgrant.co.za
Activities
Birding
Bass Fishing
Beautiful garden walks
Mountain Biking
Midlands Meander
Unique points of interest
St Isidor Museum
Picnics
Steam Train Rides
White River Rafting in the area
Golf at the nearby Ixopo Golf Course