Lawmans Cantina
While the writing of this piece is going down, so is a pulled pork burrito and heck, I'm not going to profess to be some kind of foodie but dang, I do love food and with this hot new spot that's popped up in Westville (home base)… there are real fears that the summer bod is going to take a bit longer to fine tune.
So, what's the vibe? What's the story here? Lawmans Cantina …..
These aren't the new kids on the block by a long shot. The two men behind the scenes are the faces behind the 'Lawmans Mexican' sauces available in original and chipotle flavour (the man is a huge fan) and, their food trailer can often be seen serving up some seriously good Mexican nosh at big events. Sadly the wheels are in for some repairs but, we're told that things are going well with el'food'truckio and will be taking to the streets in not too long. Si, es la neta!
​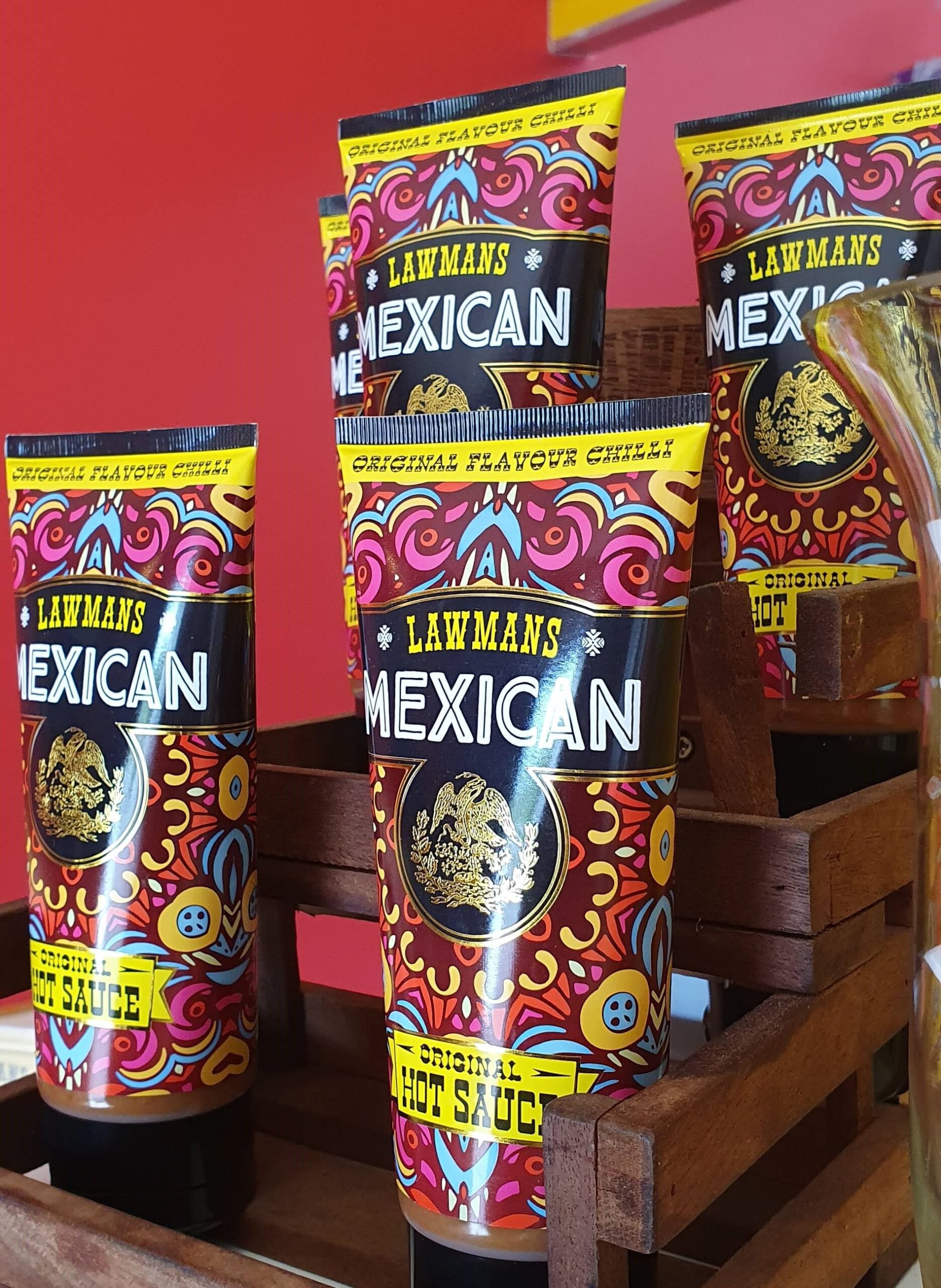 Lawmans Cantina ~ The Dream Story
Speaking to Craig (one of the co-owners) a while ago, he said there's always been the dream to have a brick and mortar shop, something a bit more permanent and somewhere where you could always come and grab a bite when the craving for Lawmans struck. Muchachos and muchachas, just like that…Lawmans Cantina was born!
​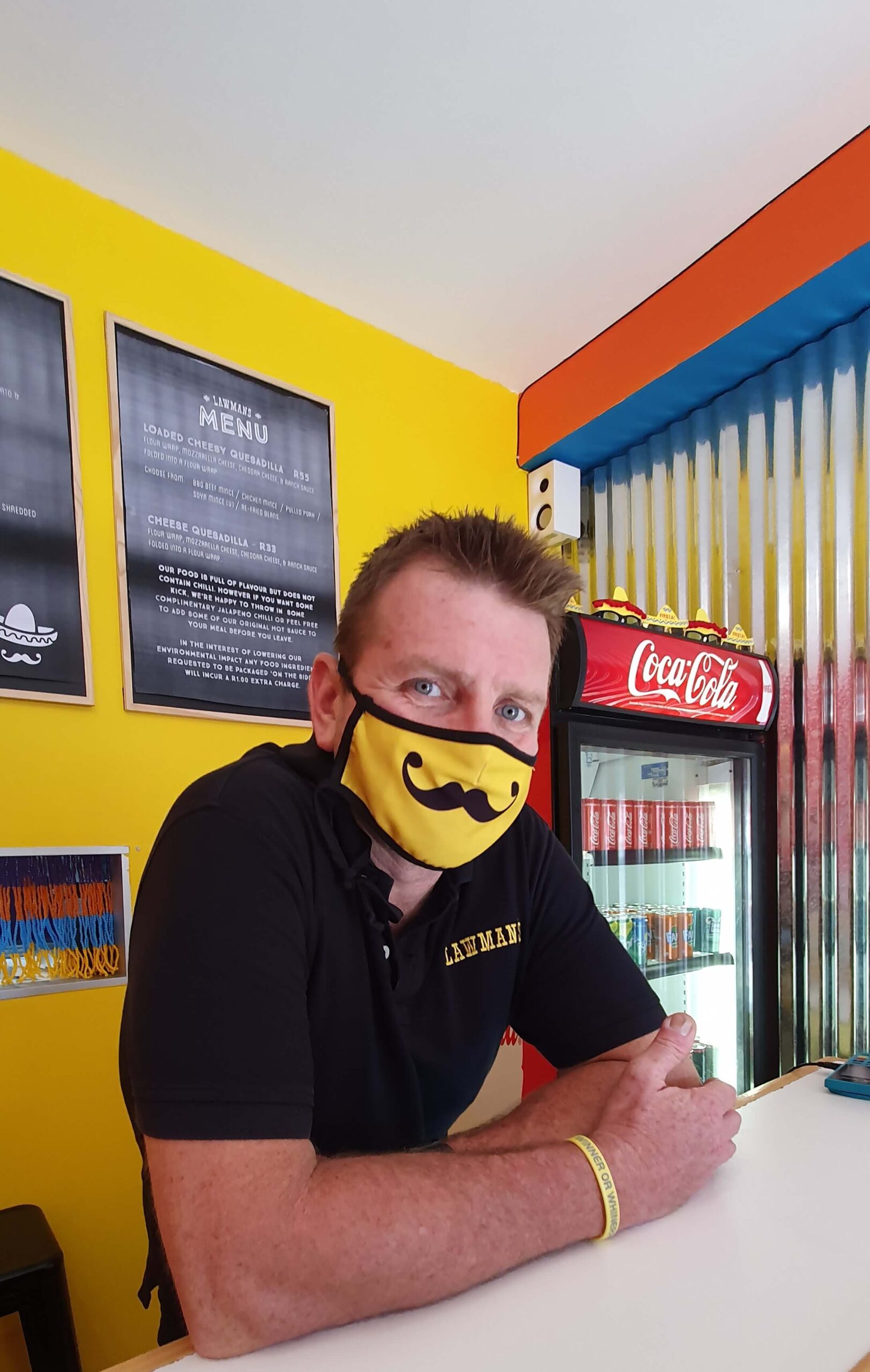 Lawmans Cantina Flavours ~ Where can you find these fine fiesta flavours?
35 Maryvale Road, in Westville is where it's all happening. Maryvale Road is the main road leading through the Westville Dawncliffe area and if you're using this road to get to and from work, why not make a stop and tantalise those taste buds. Do it! You'll thank us later.
Lawmans Cantina – Meet the Menu
While they've kept the menu simple, the service is fast and professional. The food is packed with a punch of flavour and the portions are seriously generous. Bronwyn Marcus of Unfold Durban and I sampled the Pulled Pork Burrito (read – scoffed the whole thing down) and, we will be returning to try the loaded cheesy quesadilla served with either bbq beef mince, chicken mince, pulled pork or…vegetarian options such as soya mince and re-fried beans. The layered nacho options also piqued our interest. Looks like we may just become a permanent fixture here. Goodbye summer bod 2021.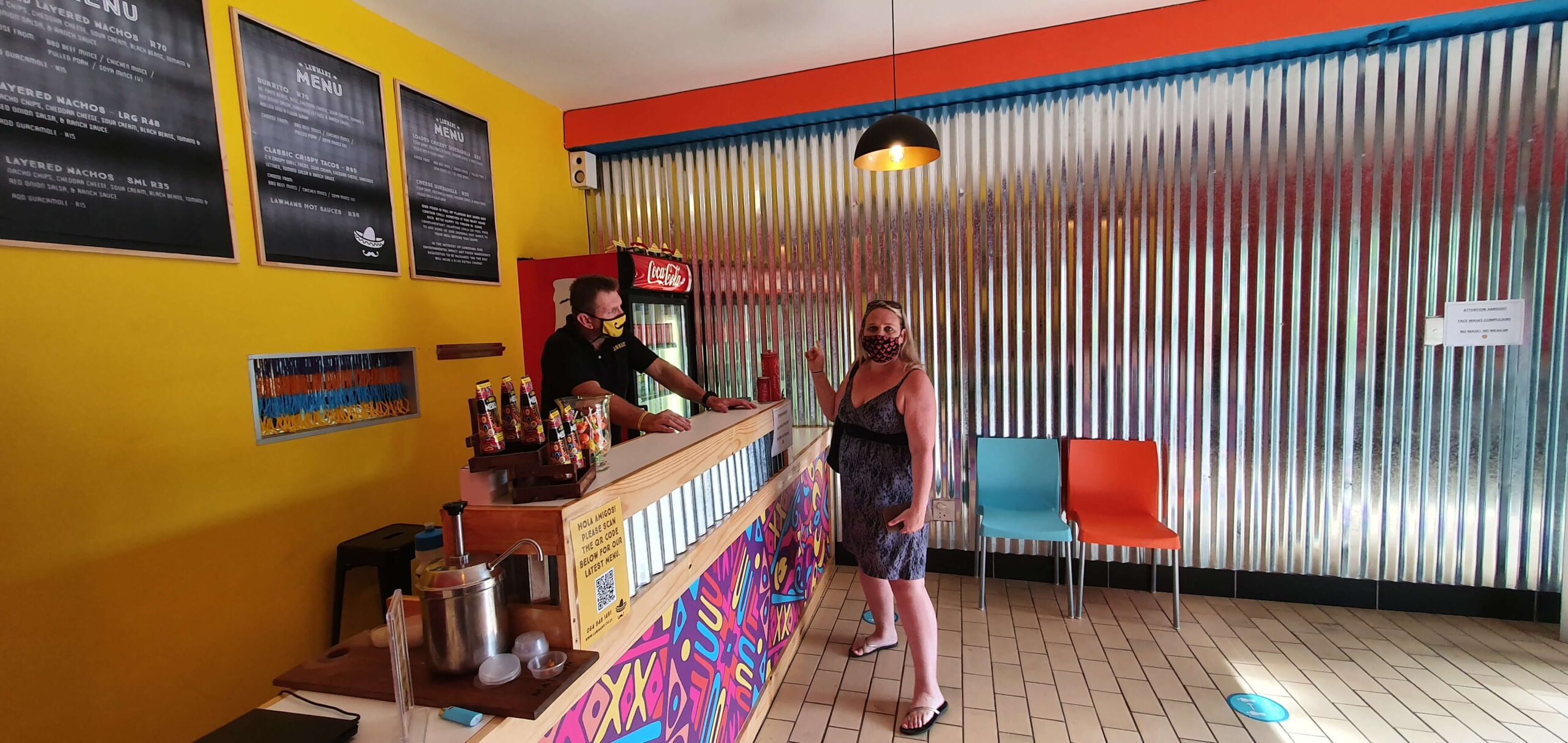 How can you get in touch? Give them a ring on +27 (0) 64 848 1491 or email the dudes on
[email protected]
. Address, read above folks… 35 Maryvale Road, Westville is where it's happening.
#AfricanTravelBird
RATING: 10 out of 10
But only because we want more!